Deportation & Removal Defense
Removal and deportation is an extremely difficult and highly complex area of immigration law. Some of your most important rights are at stake in a removal proceeding. Your very freedom to live and work in the United States is in jeopardy.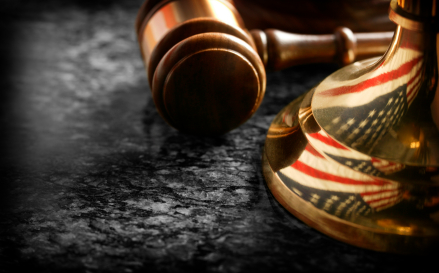 Hiring an immigration lawyer with years of experience handling these complicated issues can make all the difference. Once you are found to be on the wrong side of U.S. immigration of law, Immigration Customs Enforcement (ICE) of U.S. Department of Homeland Security (DHS) will issue a charging document (Notice to Appear) that will open the door for your removal proceeding.
If you are facing deportation/removal, the time to contact a deportation/removal defense lawyer is now!
We understand the anxiety and stress that you are feeling. We understand how difficult a deportation hearing can be on you and your family. Family members are often devastated by the prospect of a loved one being moved thousands of miles away. We are committed to doing whatever we can to put you and your family at ease. From finding personal references, grounds of showing "extreme hardship" on the family to fear of persecution in your home country, our comprehensive approach in deportation/removal proceedings allows us to optimize your chances of success.
If you are accused of violating your visa and need an experienced attorney to assist you in deportation hearings please call our office for an immediate consultation.
Removal and deportation proceedings are some of the most complex immigration matters you can ever face. In many cases deportation proceedings are initiated because of a criminal conviction or other violation of your visa status. If you have been notified of a deportation hearing or have violated your visa status, hiring an experienced removal/deportation defense attorney as soon as you learn of an immigration violation is important in order to protect your rights.
Menu:
Deportation/Removal Hearings
Cancellation of Removal
Appealing a Deportation/Removal Decision
Deportation/Removal Hearings
An immigration judge presides over a "removal hearing" where a lawyer from the Department of Homeland Security (previously called the INS) will present a case against you. That lawyer must identify a legitimate reason and must prove all the facts in order to have you deported.
Your Rights
You have a right to an attorney, but not a free attorney. You have a right to a fair hearing. You have the right to present evidence and to hear the evidence against you. You have a right to appeal a decision against you. As your attorney we will protect your rights in a deportation/removal hearing.
Here are some reasons that might be given for your removal:
You are here without legal permission
You have overstayed your visa
You have committed certain crimes (this applies to legal permanent residents as well as people with other immigration status)
You have taken work in violation of the terms of your visa
You have smuggled other illegal immigrants into the country
You misrepresented yourself on previous visa or citizenship paperwork (or someone who prepared your paperwork misrepresented you).
You applied for permanent resident status but the application is denied and you are no longer on a valid visa.
You affirmatively filed an application for asylum with USCIS and you are referred to an immigration judge for a hearing after the asylum office's denial.
If the judge decides that the other lawyer has proven a case that you can be removed from the United States, your attorney can ask for relief from removal. If the judge rules against you, you can appeal the decision to a higher court.
Cancellation of Removal
This relief is available to Permanent Resident and Non–permanent resident.
Individuals who are in a removal proceeding as a result of their being inadmissible or removable can generally be eligible for a relief of cancellation of removal provided:
They have been physically present in the United States for a continuous period of not less than 10 years immediately preceding the date of such application as long as events (service of NTA or crime) had not occurred under the the stop time rule.
They have been persons of good moral character for 10 years.
They have not been convicted of an offense that would render them statutorily ineligible.
They establish that removal would result in exceptional and extremely unusual hardship to their spouse, parent, or child who is a USC or LPR.
Following persons would not be eligible if:
Entered as a crewman subsequent to June 30, 1964.
Was admitted on J visa to receive graduate medical training whether or not she received a waiver or was on J with 2–year residency requirement and never fulfilled the requirement or received a waiver.
Inadmissible under security grounds.
Persecuted others.
Previously received the suspension or cancellation of removal.
Received NTA or committed offense prior to the 10 year physical presence requirement was reached.
An application for this relief cannot be affirmatively filed before being placed in a removal proceeding. An applicant can seek this relief before an Immigration Judge.
An experience Immigration Attorney's professional help is strongly recommended for those who are eligible for this relief.
Appealing a Deportation/Removal Decision To BIA or Federal Courts

Deportation/Removal appeals can take anywhere from a few months to several years. A timely appeal from an Immigration Judge's decision can be filed with Board of Immigration Appeals (BIA). With the help of an experienced deportation defense attorney you may be allowed to stay in the U.S. while your appeal is in process and renew your employment authorization during that period.
If the BIA dismisses your appeal, you may be able to file a Petition for Review before the United States Court of Appeals for the Circuit of the jurisdiction where the Immigration Court was located. Federal Courts review is an important tool that the foreign citizens can utilize to overturn the agency decisions that entered against removing him/her from the United States. All the negative decisions coming from the BIA cannot necessarily be proper or just. You can challenge such decisions by filing a federal court appeal in the form of Petition for Review. It is utmost important that you seek professional help from an experienced immigration attorney who has first hand knowledge on federal court litigation.
We have extensive experience in the federal court litigation and have successfully litigated matters before the Courts resulting in positive outcomes.