About Shrestha Law Firm, PLLC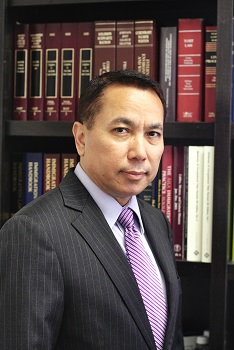 Shrestha Law Firm, PLLC is an established law firm devoted to Immigration and Nationality Law with special attention to corporations as well as family and individuals. The Firm's clients include a variety of U.S. and International corporations, small businesses, technology firms and individual clients. The Firm has successfully represented its corporate and individual clients in diverse areas such as employment and business/investor, permanent labor certification, priority workers, family petitions, citizenship, removal/deportation defense, asylum, waivers, and federal court litigation. The Firm has developed equal expertise in representing corporate clients for their immigration needs as well as representing individuals in business and family immigration, consular processing, removal defense and asylum matters. Many business and individuals throughout the United States and abroad seek the Firm's expertise in the U.S. Immigration & Nationality Law to achieve their goal and resolve their problems.
Rather than being limited to handling nonimmigrant/immigrant visas, the Firm has equally assisted and defended foreign nationals in removal/deportation proceedings and successfully provided appropriate relief to enable them to obtain much deserved status in the United States. Litigation in Federal Courts to over turn the agency's unfavorable decisions has been a key aspect of the Firm's practice areas.
The Firm represents foreign nationals from around the world. The Firm's ability to speak foreign languages that include Nepali, Hindi, Urdu and Chinese has been instrumental in giving its clients the confidence they deserve. Personal attention and professional care to each client's matter is the primary goal of the Firm. Perseverance and determination are the firm's guiding principles.
The Firm's principal attorney, Ramesh K. Shrestha, has over 26 years of extensive experience in the field. He is a graduate of Saint Louis University, St. Louis, MO. He was admitted to the State Bar of New York in 1996. He is a member of American Immigration Lawyers Association (AILA), American Bar Association (ABA), the State Bar of New York and has been admitted to practice before The Federal Courts of Southern and Eastern District of New York, United States Court of Appeals for the Second Circuit, United States Court of Appeals for the Third Circuit, the United Court of Appeals for the Fourth Circuit, the United States Court of Appeals for the Ninth Circuit, the United Court of Appeals for the Tenth Circuit and United States Court of Appeals for the Eleventh circuit. He frequently travels to other states within the United States in order to represent/defend clients detained or non–detained.
The Firm also provides legal services on NY Divorce, business formation, and business matters including business closings.
Ramesh K. ShresthaClients' ChoiceAward 2021